Certificates of Deposit
If you need a safe and solid rate of return when you invest, consider a Farmers and Merchants Bank Certificate of Deposit (CD). A CD is a type of savings account with a fixed interest rate, a fixed term length, and a fixed date of withdrawal.  
We offer a wide range of Certificates with various interest rates and terms depending on the investment you are looking for. We periodically offer special CD rates, so visit our "
Current Rates
" section or call us for our current specials.
Individual Retirement Accounts
An IRA is a great savings program to prepare for your retirement. You may choose from a Traditional IRA or a Roth IRA. Your investment term can be from 90 days to 60 months with a minimum opening deposit of $500.00
Traditional IRA
Traditional IRAs (individual retirement accounts) allow individuals to contribute pre-tax dollars to a retirement account where the money grows tax-deferred until withdrawal during retirement.  Upon retirement, withdrawals are taxed at the IRA owner's current income tax rate.  

Roth IRA
Roth IRAs
allow individuals to contribute after-tax dollars. While there are no current-year tax benefits, the contributions and earnings can grow tax-free. Withdrawals are tax- and penalty-free after age 59½ and once the account has been open for five years.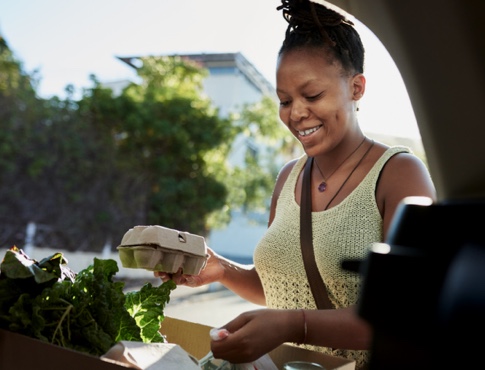 A path to smarter spending.
Find the perfect account for your financial goals and needs, plus access to online banking and bill pay.