Our History
Farmers and Merchants Bank was established in 1934 and continues to operate
in the same location in which the bank first opened its' doors. Through the years the bank has modernized its' facilities and services to better serve its' customers and fit into the community. We are a locally owned community bank and serve Chambers County, which includes the cities of LaFayette, Lanett and Valley. In April of 2014, we opened a full service branch in Dadeville, Alabama which expanded our footprint into Tallapoosa County. Our main focus is on small to mid-size business owners and individuals.
Although we are small, we offer many technologically advanced products and services to fit just about every individual and business need.
"Since 1934, we have been helping the folks in Chambers and Tallapoosa County grow their crops, plant and harvest trees, save money, build businesses, and achieve dreams." - President and CEO, Stanley Tucker
OUR MISSION
Strength….Service….Community
To ensure that we accomplish our mission, the directors, officers and employees of Farmers and Merchants Bank are committed to using their experience and banking backgrounds to fulfill the needs of the community.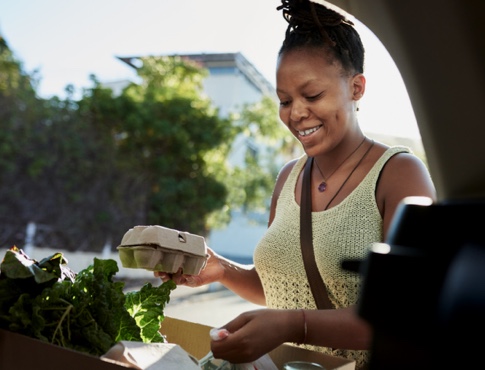 A path to smarter spending.
Find the perfect account for your financial goals and needs, plus access to online banking and bill pay.