Fraud Prevention Service:

In our continuing efforts to keep your accounts secure, we've improved our alert system for potential fraudulent Debit Card transactions.
Here's how it works:

When potential fraud is detected between the hours of 7am and 9pm EST, you will receive an automatic email notification from Farmers & Merchants Bank, with the option to reply with "fraud" or "no fraud." One minute after the email, you will receive a text alert which also has the "fraud" or "no fraud" option. If there is no response received from you, five minutes after the text alert, you will receive automatic phone calls to confirm or deny fraud. Remember - our messages will never ask for your PIN or account number.
Please contact a Customer Service Representative to verify or update your phone number(s).
LaFayette 334-864-9941
Huguley 334-576-1900
Dadeville 256-825-9943
If your card has been lost or stolen, please call one of our branches during regular business hours. If it is not during regular business hours, please use your NetTeller account to report your card as lost or stolen.
Farmers & Merchants Bank will NEVER call and ask you to verify your PIN. It is a best practice not to give out any account information over the phone.
Tips for secure online banking
Antivirus protection and Spyware

Install a reputable antivirus software program on all computers and keep them up-to-date. You should also regularly use reputable software to remove spyware from your computer. Spyware records information about your internet use and transmits it without your permission. This can compromise your PC security. Be cautious of pop-ups that offer antivirus and spyware protection.
Type you internet banking URL
Always access our internet banking by typing the correct URL (
http://www.fmlafayette.com
) into your browser. Never click on a link in an email to take you to a website or enter personal details in the email or website.
Password Security

Never email your username or password or respond to an email or phone request asking for confidential information. This information should be kept secret at all times. Farmers & Merchants Bank will NEVER ask you to submit confidential information in an email.
Make your password as long and complex as possible. Use a combination of letters, numbers, and special characters such as @ or # or $ or %. Avoid using a predictable sequence of characters such as "12345" or "abcde" in your password. Also avoid using dictionary words and names. Your password should be easy for you to remember but hard for others to guess.
Avoid using shared public computers to access online banking or other websites that contain confidential information about you. They may be equipped with keystroke loggers or infected with password stealing viruses. Examples of share public computers are those in public libraries, Internet cafes, hotel lobbies, and airport lounges.
Ensure you log off properly

It is important to completely log off from your internet banking session by clicking "LOG OUT." You will receive a message that states "You are now logged out!" Simply closing the window you performed the transaction in may not close the banking session. If your computer is infected with a Trojan, your session may become hijacked by a criminal and financial transactions performed without your knowledge.
Check your statements

It is important to check your statements regularly. A quick check will help you identify any fraudulent transactions.
If you think your account has been compromised, please contact Farmers & Merchants Bank immediately!
Phishing is the activity of defrauding an online account holder of financial information by posing as a legitimate company. Do not reply to email, text, or pop-up messages that ask for your personal or financial information. Do not give out personal or financial information via phone call. Do not click on links within the email or text message. The message or person may seem to be from an organization you trust, but it is NOT! Legitimate businesses will not ask you to send sensitive information through insecure channels.
Examples of Phishing Messages

"We suspect an unauthorized transaction on your account. To ensure that your account is not compromised, please click the link below and confirm your identity."
"During our regular verification of accounts, we couldn't verify your information. Please click here to update and verify your information."
"Our records indicate that your account was overcharged. You must call us within 7 days to receive your refund."
corporate account takeover
Corporate Account Takeover is a type of business identity theft where cyber thieves gain control of a business' bank account by stealing employee passwords and other valid credentials. Thieves can then initiate fraudulent wire and ACH transactions to accounts controlled by the thieves, or create and add new fake employees to payroll, or steal sensitive information.
Cyber thieves target employees through phishing, phone calls, and even social networks. It is common for thieves to send emails posing as a bank, delivery company, court or the Better Business Bureau. Once the email is opened, malware is loaded on the computer which then records login credentials and passcodes and reports them back to the criminals.
It is important to protect your cyber environment just as you would your cash and physical location. Do not use unprotected internet connections. Encrypt sensitive data and keep updated virus protections on your computer. Use complex passwords and change them periodically.
Look out for unexplained account or network activity, pop ups, and suspicious emails. If detected, immediately contact Farmers & Merchants Bank, stop all online activity and remove any systems that may have been compromised. Keep records of what happened.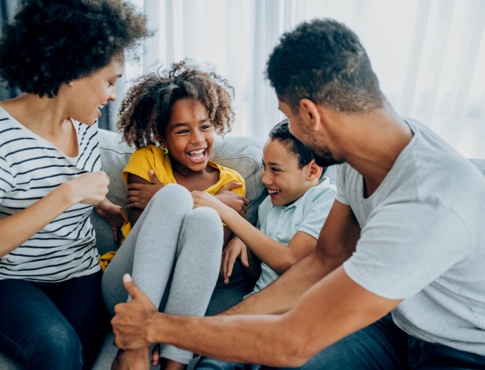 Personal Convenience Services
We've got what you need.
Secure and simple services are our priority. Direct deposit, online bill pay, and telephone banking are among our various offerings to make your day-to-day easier.